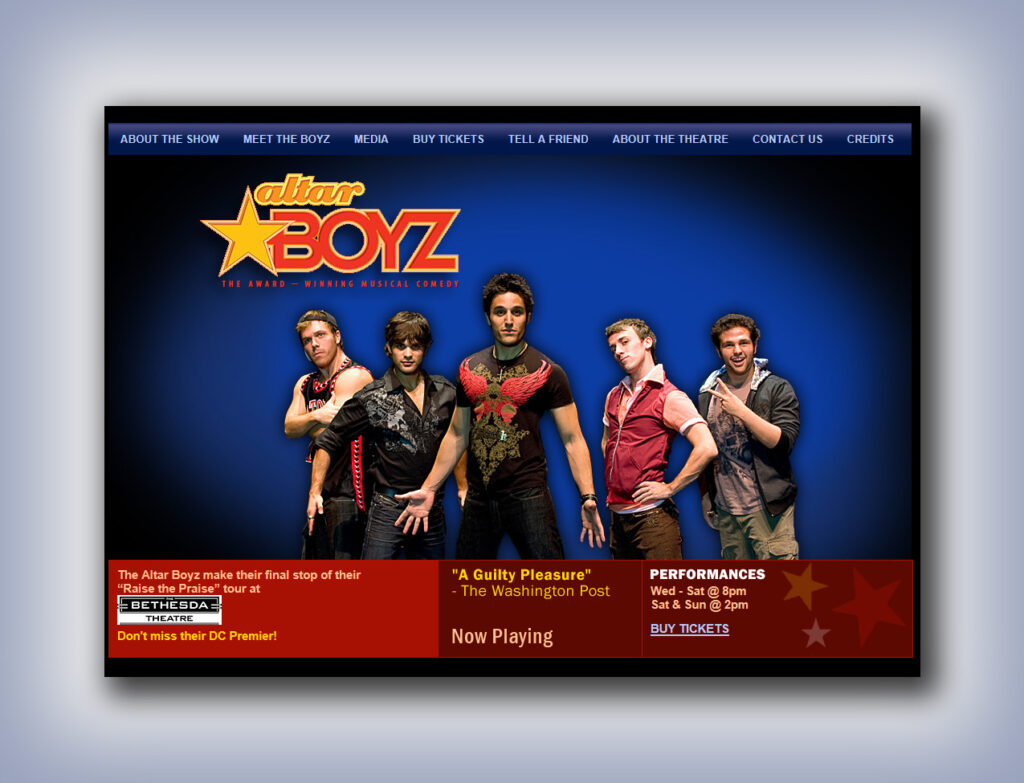 Bethesda Theatre
I designed and developed the web pages for The Bethesda Theatre's well-received production of the award-winning Off-Broadway musical comedy, "Altar Boyz".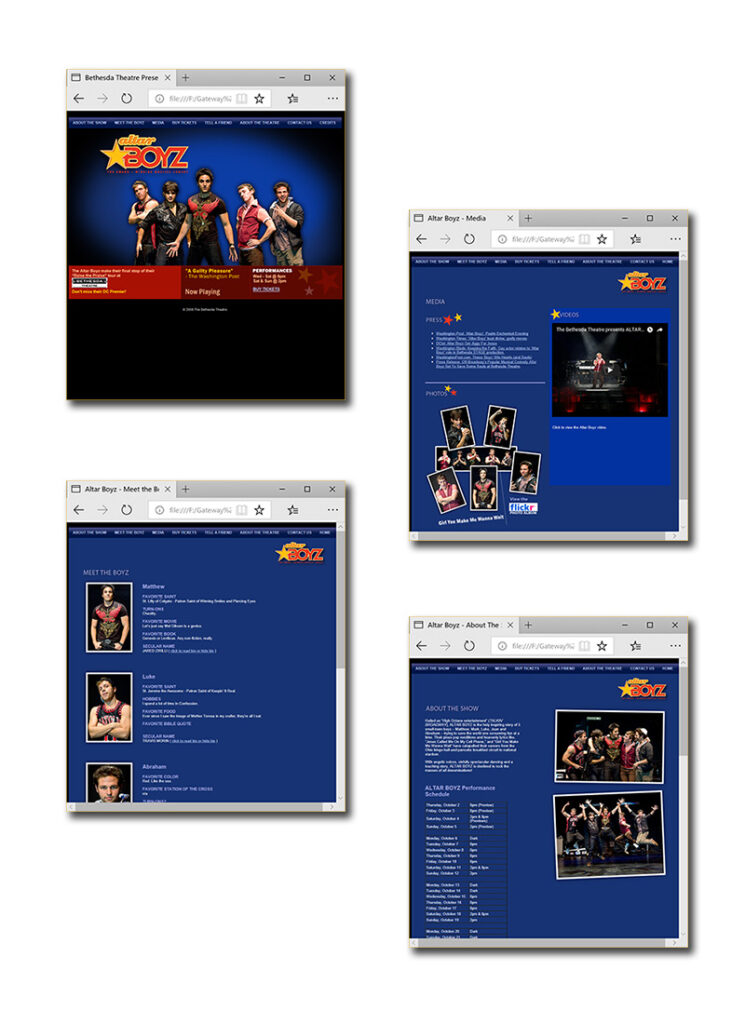 ---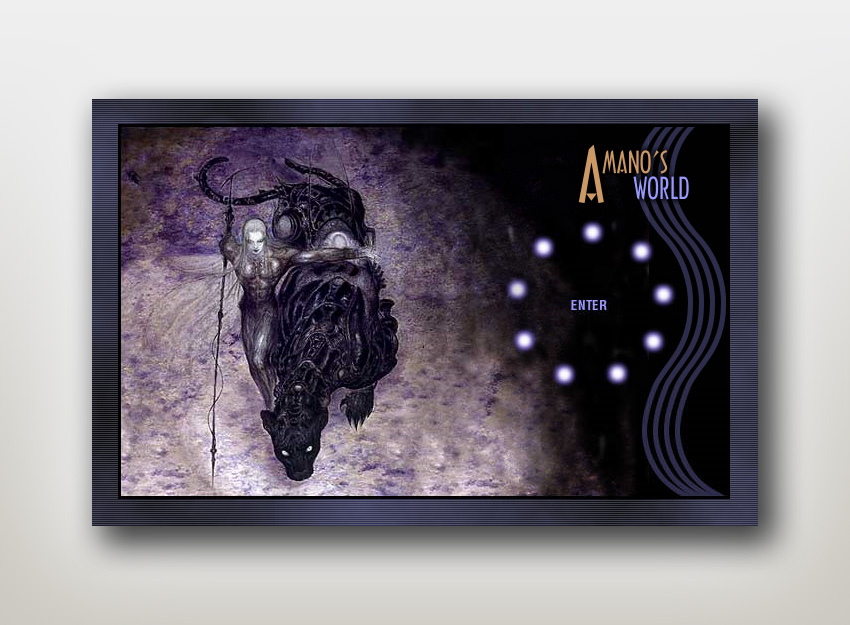 Amano's World, Yoshitaka Amano
World-renown artist, illustrator, character designer, animator, and theater designer Yoshitaka Amana is perhaps best known as the character designer and illustrator behind Final Fantasy, the world's best-selling video game anthology. He is also known for his animation work for such anime classics as Speed Racer, Time Bokkan, Gatchaman (G-Force in the US), Tekkaman, Hutch the Honey Bee, and Casshan. He is an in-demand book illustrator and artist known for his illustrations for Guinn, Vampire Hunter D, and for his award-winning collaboration with celebrated writer Neil Gaiman, The Sandman: The Dream Hunters. I was hired to design and build his website Amanosworld.com, which was timed for the publicized exhibition and US release of his work, Hero. The website highlighted Amano's diverse body of work and included a VR experience of the Hero temporary exhibition shown in a unique gallery space that was once a church.
---
Assorted Projects
Over the course of many years, I provided freelance web design and front-end development services to a diverse number of startups, trade publications, small businesses, artists, and filmmakers. Some of these projects are highlighted below.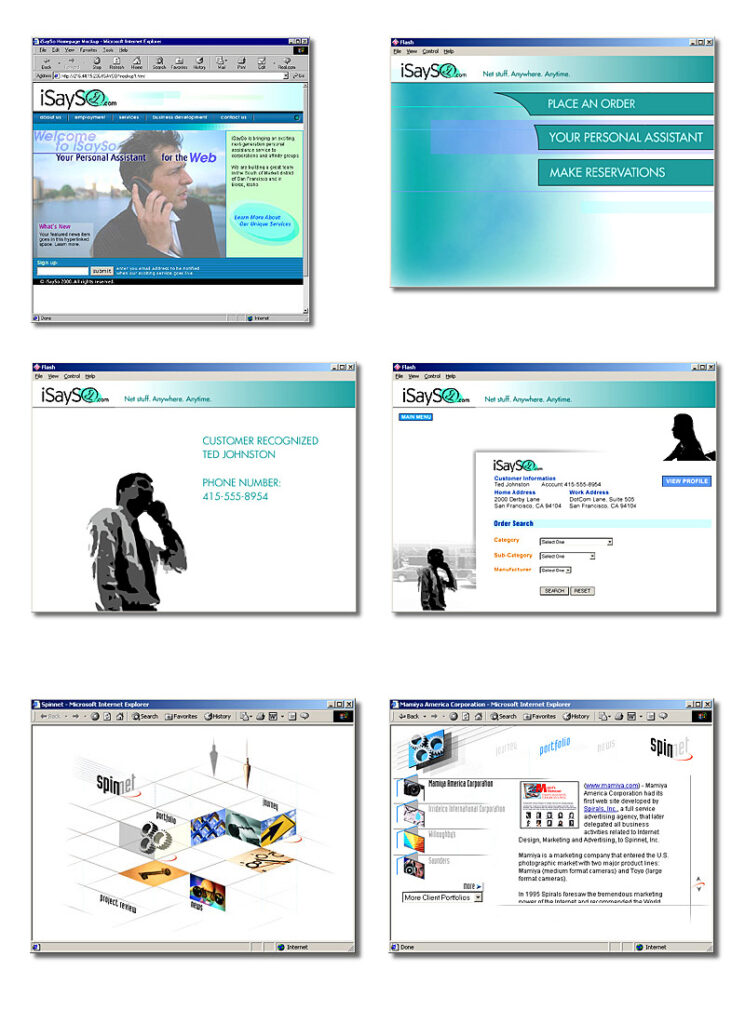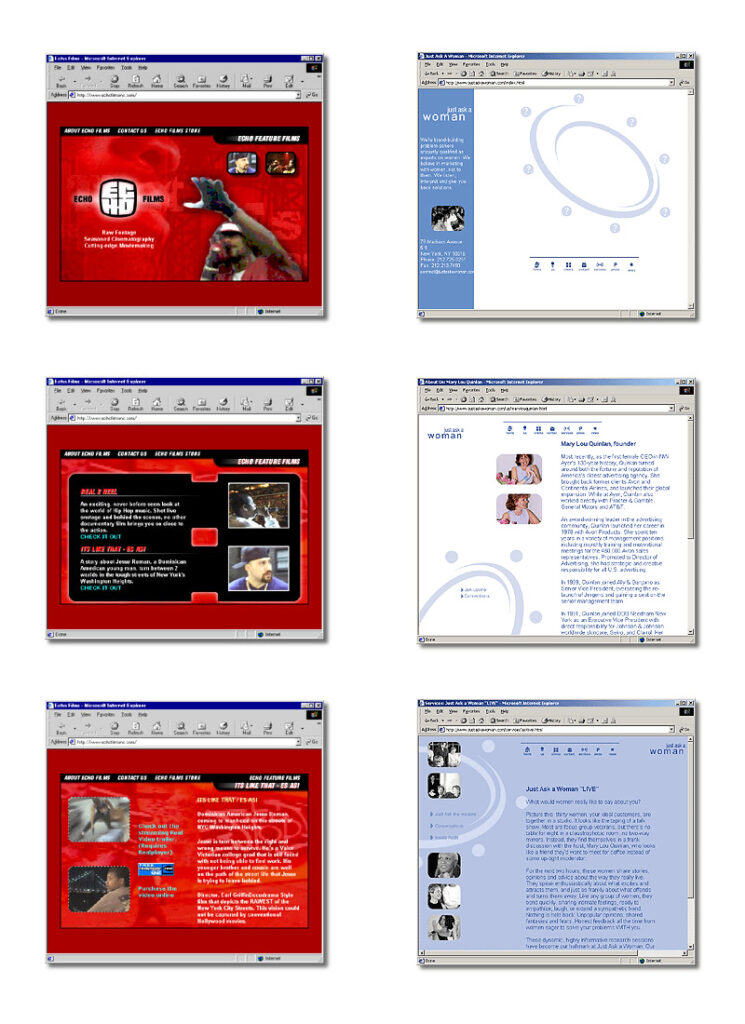 ---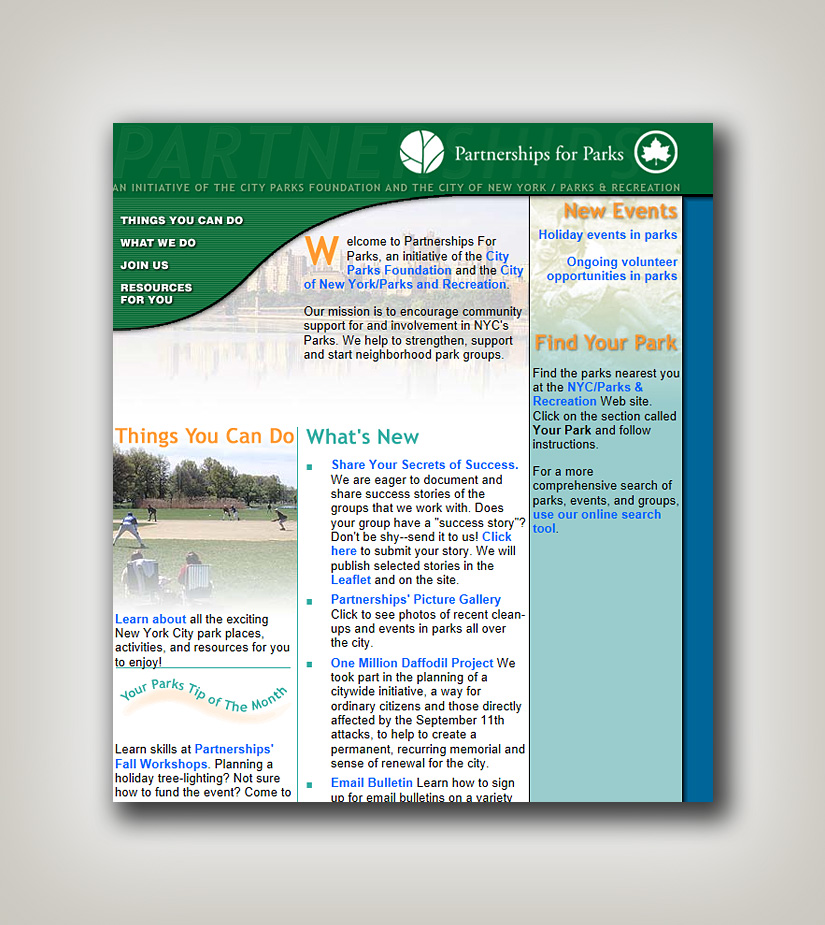 Partnerships for Parks
Partnerships for Parks is a public-private partnership between CityParks Foundation and NYC Parks to support volunteer efforts to advocate and care for neighborhood parks and green spaces. I volunteered my professional skills to design and build their public website.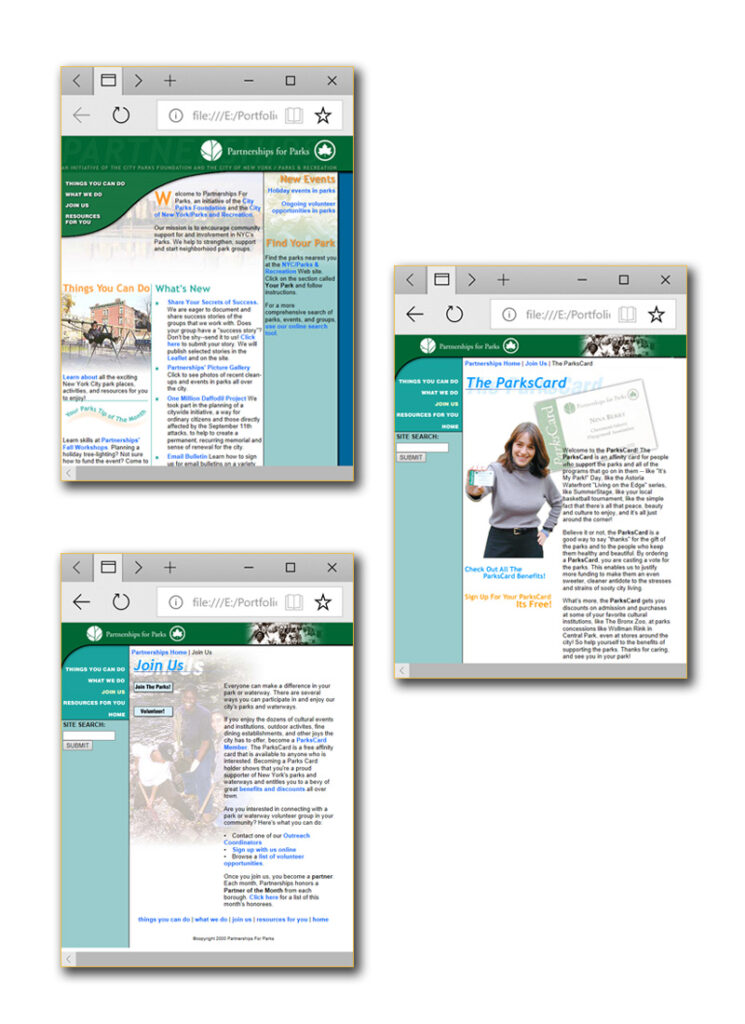 ---