VSA Arts, The Kennedy Center for the Performing Arts. 
VSA Arts, a part of the Kennedy Center for the Performing Arts, is an arts and disability organization founded by the late Ambassador Jean Kennedy Smith, younger sister to the late US president. At the time, its work helped to fund and support artists and disability-focused affiliate arts organizations across the country and around the world. As Web Content Manager, I was brought on to design, develop, and manage a new VSA Arts organizational website, increasing its capacity to brand and serve its many audiences. I also programmed an online directory of artists with disabilities, utilizing Coldfusion programming and the organization's existing Filemaker database to power a database-driven searchable web directory of information and artworks.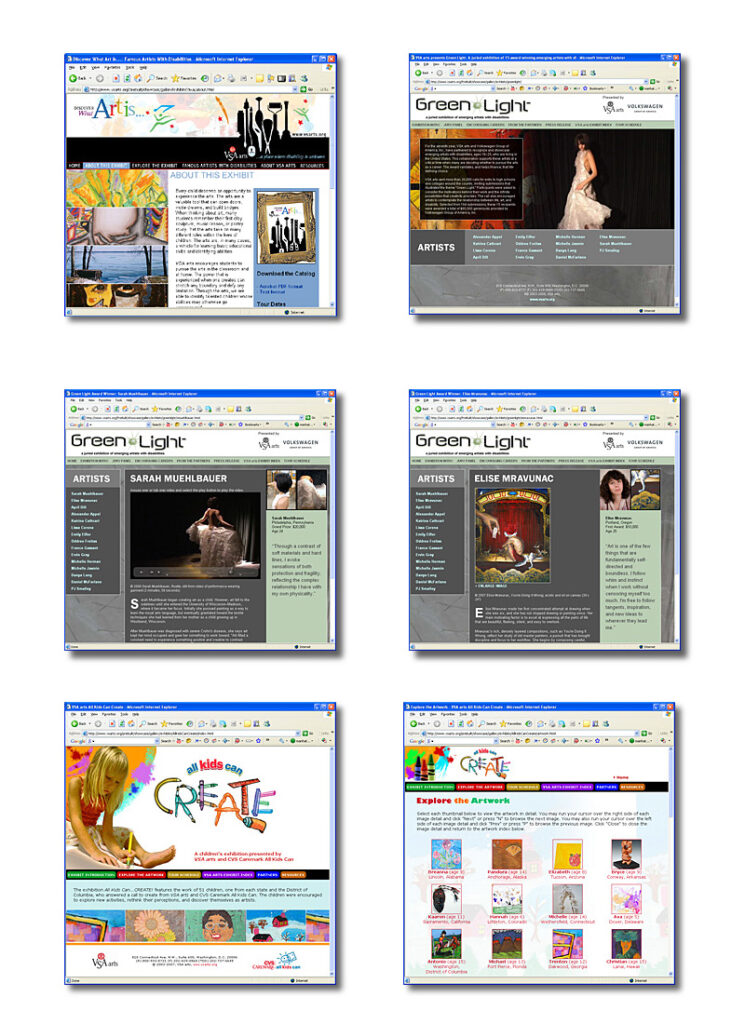 ---
2004 International VSA arts Festival
Every five years, VSA arts organized a city-wide arts festival in a different major city bringing together artists with disability from around the world. I designed and built this VSA arts festival public website to highlight its activities and programs, and to facilitate public participation.